Peace Friends!
It is with great pleasure, excitement, and humility, that I invite you on a learning journey to deconstruct the origins of race and racism in our society, and the various ways we internalize and perpetuate the harms of these violent systems.
While health care values and ethics have always aligned with equity and justice, the practices have not. Gaps in our education leave practitioners ill-equipped to solve the complex problems caused by structural oppression and white supremacy.
Deconstructing Racism in Health Care fills curricular gaps by contextualizing racial/ethnic health inequities; providing tools for naming and supporting racial trauma in the workplace; deconstructing and de-centering whiteness; and identifying opportunities for allyship and accompliceship.
I have supported various health care institutions, including:
The Icahn School of Medicine at Mount Sinai
Sutter Santa Rosa Family Medicine Residency
Columbia University School of Nursing
University of California San Francisco Department of Family and Community Medicine
University of California San Francisco Osher Center for Integrative Medicine
Consider engaging the course as an individual, a leadership team, organization-wide training, or to enhance your curriculum.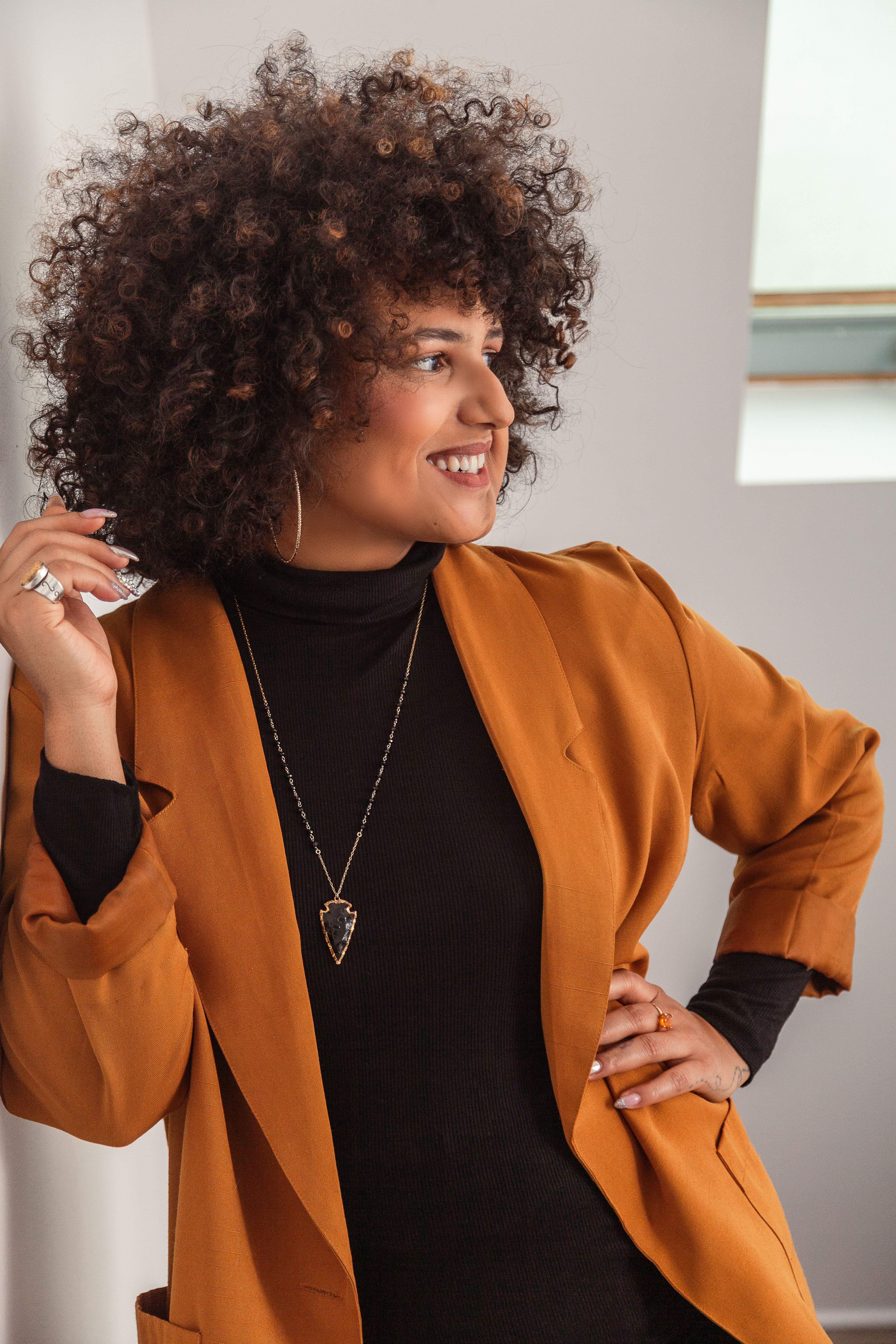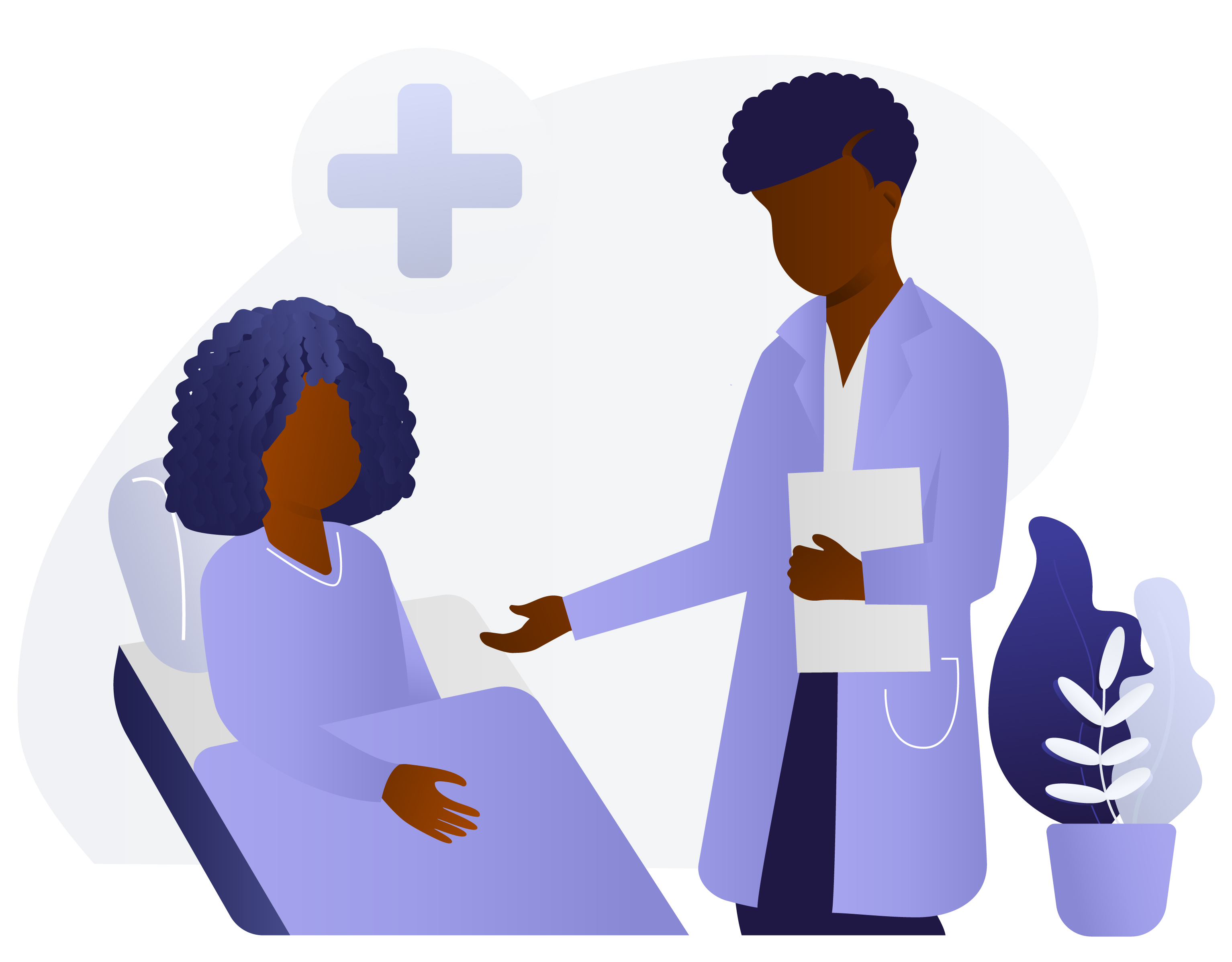 The complete course package includes...
11 hours of recorded lectures across six learning modules from Dr. Sharon GE Washington and guest lecturers
7 lectures on racism in health care, medical research, training and education, and patient outcomes
Guided self-reflection questions to expand your awareness
Self-assessment tools to identify privilege, agency, positionality, and triggers
Six-S Action Plan for interrupting oppression
Deconstructing Racism in Health Care Course
Deconstructing Racism in Health Care guides health care practitioners, learners and leaders through a whole-systems approach to reflection, education, and action to disrupt and dismantle racial oppression.
Utilizing her Six-S Framework, Dr. Sharon GE Washington guides learners through deep self-reflection across every dimension, beginning with our (1) internalization of racial oppression and socialization; (2) the role of positionality and how we take up space; (3) systems of oppression at play in our dynamics; (4) how to function in solidarity with marginalized groups; (5) finding our voice and speaking up; and (6) creating sustainable, self-determined solutions.
Role modeling authenticity and radical honesty, this course provides learners with concrete strategies for increasing grounding and awareness to engage in racial discourse; identifying and interrupting sources and mechanisms of structural oppression; increasing behaviors of allyship and accompliceship; and decolonizing policies, practices & norms by centering the needs of the most marginalized.
Course Modules:
Welcome
Grounding & Preparing for Discourse
Deconstructing Origins of Race, Racial Socialization & Trauma
Whiteness
Racism in Health Care
Allyship & Accompliceship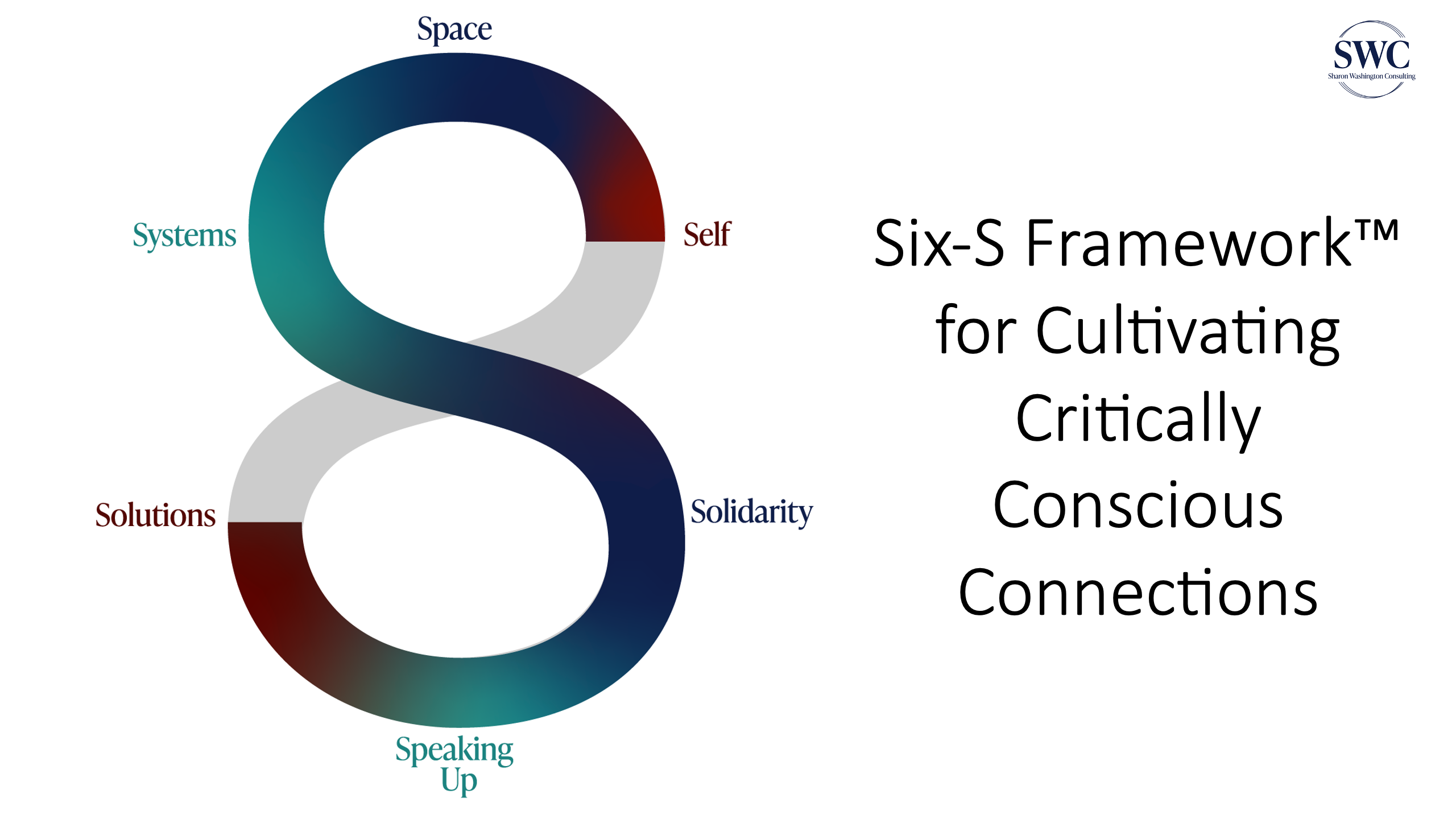 Six-S Framework™️ for Cultivating Critically Conscious Connections
Learn how to utilize Dr. Washington's Six-S Framework to guide self-reflection, grounding, alignment, and action toward anti-racist transformation.
Group Discounts & Individual Scholarships Available
Leaders' Experiences
"As a well-meaning white liberal, I felt like this training removed a lot of my blinders. It has enhanced my critical (race) thinking skills when it comes to media and medicine and given me new insights into the daily struggles of my peers and trainees of color. I still struggle and have a lot of work to do, but I feel more comfortable in my allyship and feel like I have tools to reflect on my own whiteness and help others work through their white fragility. I feel more comfortable talking about race."
--Physician
-------
"I am much more aware and conscious of my words and actions to all. I feel more knowledgeable on the history of America and identifying what is still prevalent in today's present. As an Asian American, I understand it is important to demonstrate allyship to my fellow POC. It is crucial that the POC community comes together and lift each other up in everyday matters. I feel confident that my actions and words are non-triggering, empathetic and understanding."
--Health Care Administrator